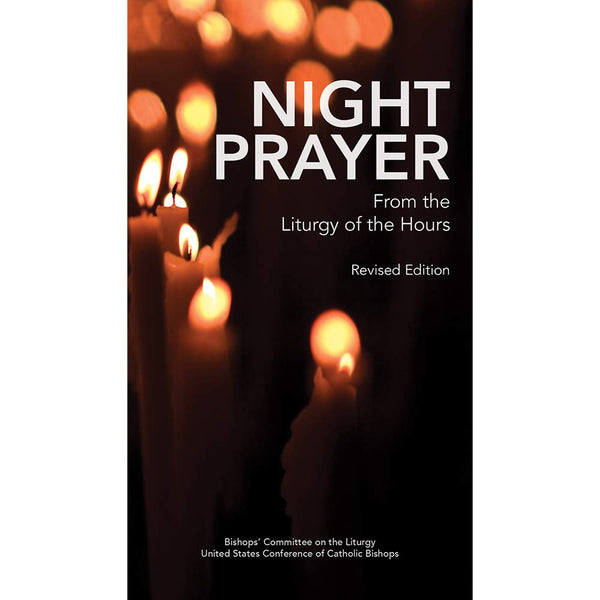 This extract from the Liturgy of the Hours offers the last prayer of the day for each day of the week. Including hymns and psalmody, scripture readings and gospel canticles, this brief prayer is prayed just before going to bed.

Also called Compline, Night Prayer brings the labors of the day to a close with prayers that emphasize confidence in God, thankfulness, penitence, and meditation on Scriptures related to spiritual rest and peace. 

Perfect for prayer in community and with your family, this book will help Catholics join in the daily prayer of the Church. Pick up this book as your part of your regular "Good night" prayers to God!