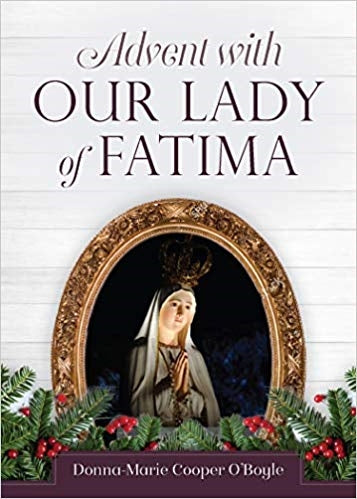 Spend this Advent with Our Lady of Fatima
and with six saintly souls who were particularly devoted to her: St. Teresa of Calcutta, St. John Paul II, Fr. Andrew Apostoli, and the Three Shepherd Children to whom Mary appeared in 1917!
In these spiritually-rich pages, award-winning Catholic author Donna-Marie Cooper O Boyle brings you powerful prayers and readings guaranteed to shield you from the annual holiday sales frenzy that, during the holy season of Advent, distracts even sincere believers from preparation for the coming of the Christ Child.