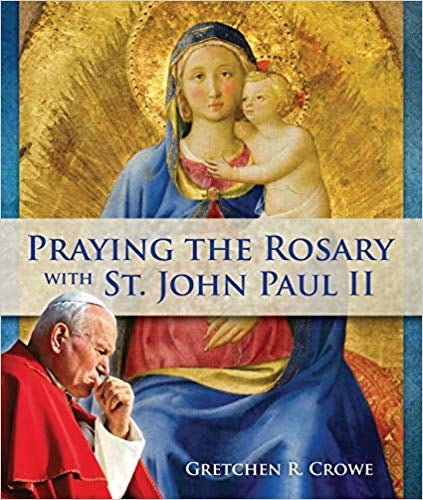 "Dear brothers and sisters! A prayer so easy and yet so rich truly deserves to be rediscovered by the Christian community." - Pope St. John Paul II
During his papacy, Pope John Paul II ardently encouraged the faithful to return to the Rosary - his own favorite prayer. He demonstrated his love for it by praying all the mysteries every day, and by writing, speaking, and preaching about it. He knew from his personal experience of prayer that we come to know the person of Jesus Christ through Mary and the Rosary.
With this book, you can pray the Rosary with the saint who loved it so much. For each mystery of the Rosary, you will find:
The spiritual fruit that accompanies each mystery

A short reflection on how Pope St. John Paul II embodied the spiritual fruit

A Scripture passage for reflection

An excerpt from a talk or writing of John Paul II
Whether the Rosary is already your favorite prayer or you're just learning to pray it, Praying the Rosary with St. John Paul II will help you "rediscover the Rosary in the light of Scripture, in harmony with the Liturgy, and in the context of your daily lives."