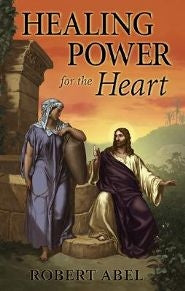 In this book, Robert Abel will show you how to establish a deeper and more passionate relationship with Jesus. The spiritual exercises on these life-giving pages have the power to break all forms of bondage in your life, and bring the Lord's healing power into all your traumatic past experiences.
Jesus wants to take you on an exciting adventure deep within the recesses of your soul. He is calling you right now, "Come to me, all you that are weary and are carrying heavy burdens, and I will give you rest." 
What are you waiting for? Embark upon the adventure of a lifetime. Open your heart and experience the fullness of God's extravagant love.