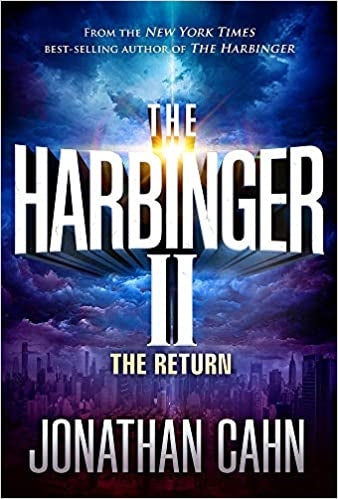 Is America heading to judgment? What lies ahead?

In 2012, Jonathan Cahn caused a worldwide sensation with the release of his first book and massive bestseller The Harbinger. It was hailed as 'stunning,' 'prophetic' 'mind-blowing,' and 'astonishing.' Cahn followed it with bestseller after bestseller but he has always held off on writing a sequel. But now, for the first time, Cahn opens up what could not be unlocked before - the mysteries that couldn't be revealed until the present time, the manifestations that have taken place since The Harbinger came out and up to the present hour, and the mysteries of what is yet to come.

In The Harbinger II the reader will be taken on a mysterious and epic journey to uncover the new revelations: from an island in the waters of New England, to the steps of the Supreme Court, to the top of the tower at Ground Zero, to a primeval forest, to the House of Faces, to the pedestal of the Statue of Liberty. The Harbinger II will also reveal the answer and the keys we each need to have for the days that lie ahead.
After reading
The Harbinger II
, you will never see the world the same way again. 304 pages, hardcover