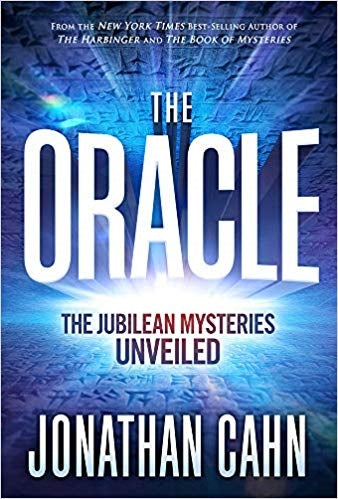 Release date: September 3, 2019

The Oracle
opens up the Jubilean mysteries and a revelation so big that it lies behind everything from the rise and fall of nations and empires (even America), to the current events of our day, to the future, to end-time prophecy, and much more.
Could an ancient prophecy and a mysterious ordinance given in a Middle Eastern desert over three thousand years ago be determining the events of our day?
Could some of the most famous people of modern history and current events be secretly linked to this mystery-even a modern president of the United States?
Could this ancient revelation pinpoint the events of our times down to the year, month, and day of their occurring?
Could a mysterious phenomenon be manifesting on the world stage on an exact timetable determined from ancient times?
Could these manifestations have altered-and now be altering-the course of world events?
The reader will discover the ancient scrolls that contain the appointed words that have determined the course of world history from the onset of modern times up to our day. The revelation is so big that it will involve and open up the mysteries of everything and everyone from Mark Twain to Moses, from King Nebuchadnezzar to Donald Trump, from the fall of empires to the rise of America, from a mystery hidden in a desert cave to another in an ancient scroll, from the palace of the Persian Empire to the US Senate, from the Summer of Love to the Code of Babylon, and much, much more.

Ultimately the Oracle will reveal the secret that lies behind end-time prophecy and the mystery of the end of the age.

Hailed as a mind-blowing masterpiece,
The Oracle
will reveal mysteries that are absolutely real, amazing, stunning, mind-blowing, and life-changing.
Prepare to be blown away.