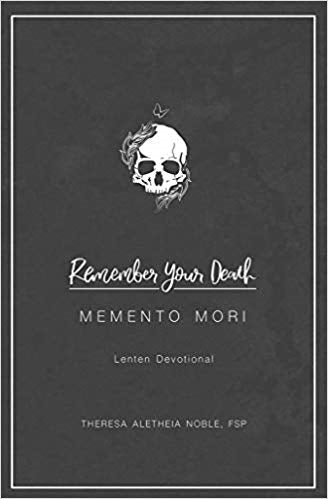 A Daughter of St. Paul is undertaking a revival of an ancient practice called memento mori – the remembrance of one's own inevitable death.

And now Sr.'s series of tweets has led to a
memento mori
-inspired Lenten devotional. Each day contains a refection written by her based on the liturgy of the day for all of Lent, Holy Week, and Easter. The devotional also includes a memento mori examen or review of the day, a daily moment of intercessory prayer, and daily reflections on death from the tradition, including the Church Fathers and many of the saints.


Lent is a time when we remember the death of Christ and the sacrifice he made to give us eternal life. This devotional will help you to meditate on your own mortality and the incredible gift of salvation in preparation for Easter. I
t is vitally important to the Christian life to remember the fragility of your life on earth - because one day you will die. 224 pages