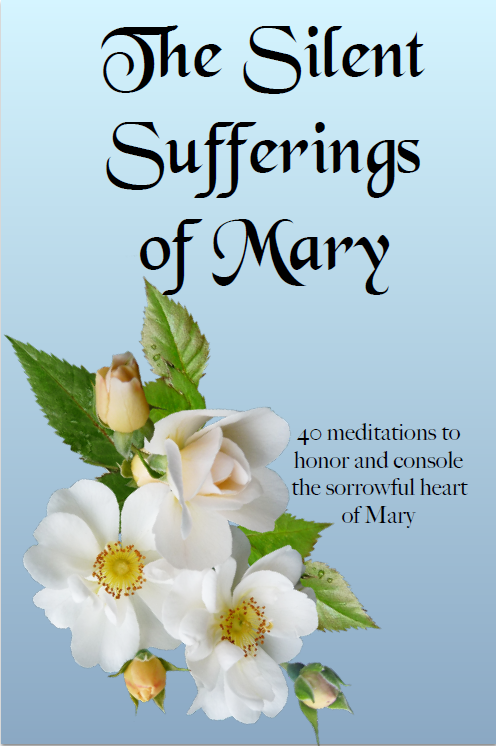 Through these readings you will walk with Mary from the Annunciation to the Descent of the Holy Spirit. This is a unique and powerful book by which you will begin to understand the great role Mary played in the history of our salvation as the Mother of our Redeemer. She suffered along with her Divine Son, not in the flesh, but in the silence of her Immaculate Heart.

For the reader, this book will be a helpful source of meditation, intertwining the lives of the Blessed Virgin Mary and her Divine Son. Each page provides a passage from Scripture from which flows the meditation. Meditate and pray on Mary's under-appreciated suffering. This book is filled with reflections and bible verses to bring you closer to our mother Mary.
This is a substantial book filled with full color photos and prayers.
184 pages, paperback