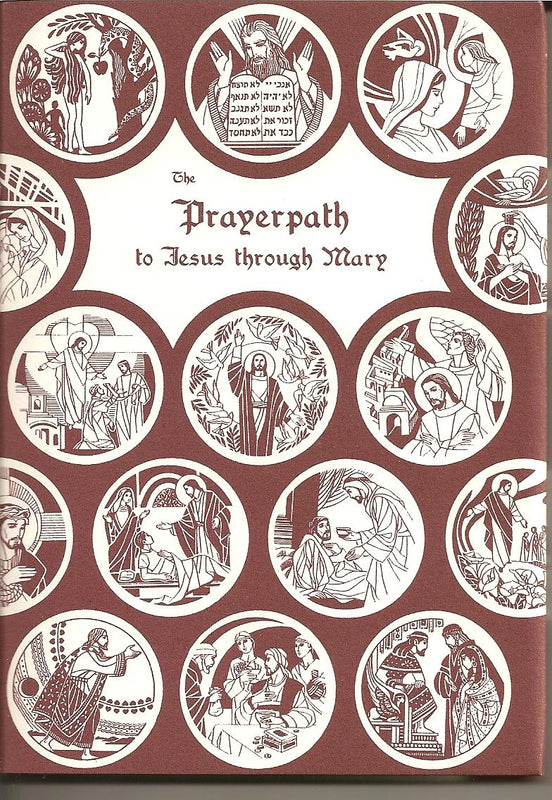 The Prayerpath to Jesus Through Mary
is the sequel to
The Scriptural Rosary
. It extends the 15 Marian Mysteries of The Scriptural Rosary to 33 Mysteries summarizing and celebrating the life and teachings of Jesus.
Each Mystery includes a decade of ten pertinent biblical quotations (as in
The Scriptural Rosary
). The Hail Marys of The Scriptural Rosary are replaced by 33 'refrains' which vary with each Mystery.
In this way, The Prayerpath to Jesus Through Mary offers an authentic biblical response to the centuries-old exhoration of Marian preachers: 'Ad Jesum per Mariam" (To Jesus Through Mary).
Imprimatur by Rev. Msgr. Francis A. Brackin, Vicar General, Archdiocese of Chicago, 158 pages, Hardback