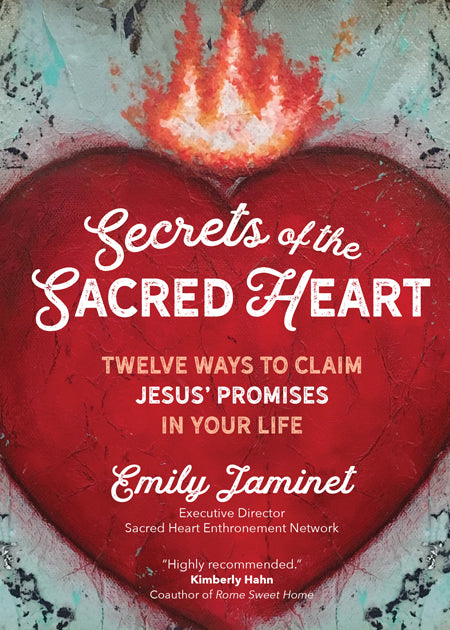 Winner of a third-place award for spirituality books from the Catholic Media Association.

Do you yearn for the peace, protection, and joy of a Christ-centered home? The Sacred Heart of Jesus is the answer.
Bestselling and award-winning author Emily Jaminet takes up each of the twelve promises Christ made to St. Margaret Mary Alacoque in a series of visions, puts a fresh new spin on the classic Catholic devotion, and invites you and your family to experience the profound spiritual benefits you will receive when you keep the Sacred Heart of Jesus at the center of your home.
Appearing to her in a series of visions in 1673, Jesus promised St. Margaret Mary Alacoque that those who "expose and honor his most Sacred Heart" will find peace in the home, consolation in sorrow, and a source of refuge in times of trouble. In Secrets of the Sacred Heart, Emily Jaminet—executive director of the Sacred Heart Enthronement Network—weaves personal testimony, teachings, and reflection questions while exploring and applying each of Christ's promises. Jaminet will guide you through a special enthronement ceremony to dedicate your home and inspire you to a lifelong devotion to the Sacred Heart.
Whether you have already consecrated your home or are newly embarking on the journey of discovering the graces of this ancient practice, you will find a personal encounter with Jesus, who promises:
peace in your home,

safe refuge in life and death,

blessings on your undertakings,

an infinite source of mercy, and

a restored and enlivened faith for those who surrender themselves wholly to Christ.          160 pages, paperback