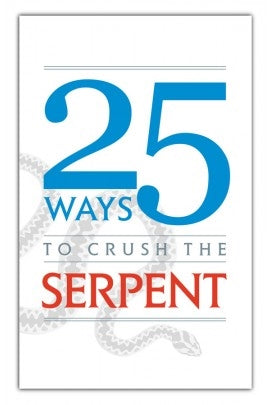 From the very first pages of Scripture, we see the presence of the evil one, working his malice to separate man from God. In imitation of Christ, we all must contend against the devil, the "serpent" who seeks our destruction. This little booklet will give you the tools to enter into and win that battle . . . with God's grace.
Compiled from the writings of Dom Lorenzo Scupoli, St. Robert Bellarmine, and St. Alphonsus Liguori, 25 Ways to Crush the Serpent also includes prayers and excerpts from the Missale Romanum and other traditional sources.
These "25 Ways" will provide fresh insights and encouragement to help you in your own struggle against sin.
Most importantly, the wisdom found in these pages will help you to remember that God is all-powerful, that he has already won the battle for you, and that he will never fail you. If we are to be saints, this is a battle we all must fight. Read this book, meditate upon the wisdom found within, and act! Crush the serpent! 56 pages