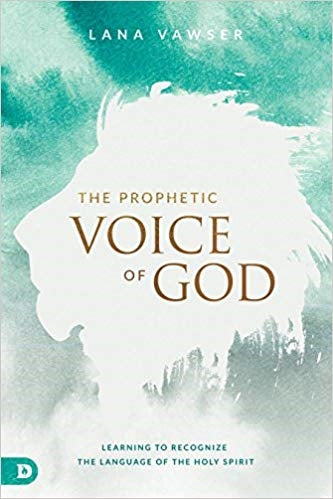 The New Testament makes prophecy a priority for all believers: if you are indwelt by the Holy Spirit, you are called to hear God's prophetic voice! 
But if this is true, why do so many believers struggle to receive God's voice in this way?
Lana Vawser empowers you to hear God for yourself by tuning in to how He is uniquely speaking to you! 
Through easy-to-understand, revelatory teaching and powerful stories, Lana illustrates how God has created all believers to hear His voice in their own distinct way. 
The Prophetic Voice of God will mentor you on how to listen to the Holy Spirit speaking by helping you…
Experience a Breaker Anointing:

 

The simple, practical teaching will break off the fear, striving, and anxiety that many feel when it comes to hearing God speak prophetically.
Demystify the Prophetic: Lana makes prophetic hearing accessible to anyone, no matter who you are or what context you come from.
Discern the Prophetic Voice of God:

 

Learn how to identify freshly spoken words from God and decipher the many different forms they can come in—signs, symbols, numbers, coincidences, pictures, and more.
Receive Impartation and Revelation:

 

You will be activated to look and listen for God's prophetic voice

 

everywhere.