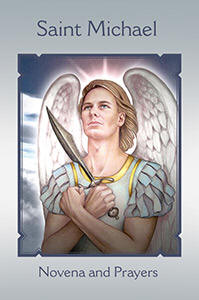 A little booklet explaining the origin of devotions and apparitions of the great Archangel, his role in history, his role in our spirituality -- and most importantly, his role in protecting us. The booklet contains an enormously powerful set of novenas and prayers to St. Michael -- prayers custom-made for times like our own!


The novena booklet includes morning and evening prayer, Novena to St. Michael, Prayer for Police Officers and Police Officer's Prayer to St. Michael; Prayer for One's Family; Litany of St. Michael, and more.
A treasure trove, highly recommended.