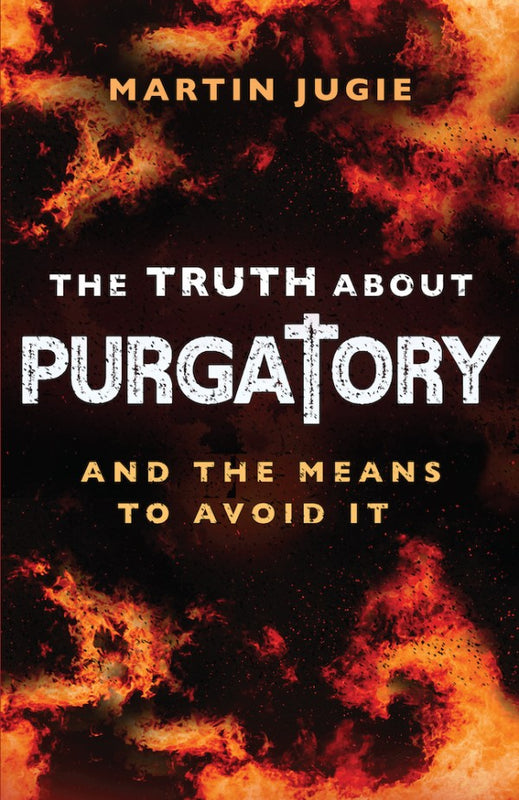 Many books on Purgatory reflect upon what you can do to help the Holy Souls suffering there. But this informative and reassuring book offers practical tips on what you can do to avoid the pains of Purgatory yourself. And the good news is, you don't have to endure martyrdom; you just have to grow in virtue.
Fr. Martin Jugie clarifies the truth about the Church's teaching on Purgatory and explains why it isn't enough simply to strive to avoid Hell. You must expiate for your sins now — and Fr. Jugie spells out how. 
You'll learn what St. John Vianney had to say about the afterlife to a woman whose husband committed suicide. You'll delve into the reality of Purgatory through the revelations of the mystics, including St. Gertrude the Great, St. Thomas Aquinas, and St. Catherine of Genoa. And you'll be gripped by the captivating true stories of Catholics who atoned for sin via Fr. Jugie's methods and received manifestations from the Holy Souls. 
You will also learn about the relationships between the Holy Souls and their various interactions with the Church Triumphant and the Church Militant. Most reassuringly, you'll come to appreciate the extraordinary efficacy of your prayers for the Holy Souls and how immeasurably rewarded you are for the intercessory prayers and petitions you offer on their behalf.
Reading this book will show you not only how to reduce your time in Purgatory dramatically but how to strive to avoid it entirely and go straight to Heaven.
You will see why living a life of spiritual childhood and charity atones for a multitude of transgressions and why the Sacraments of Initiation are crucial in satisfying your debt of sin. You will also see the value of Extreme Unction and the critical role of Masses of the Living in preparing souls for a happy death and a blissful eternity. 272 pages, paperback