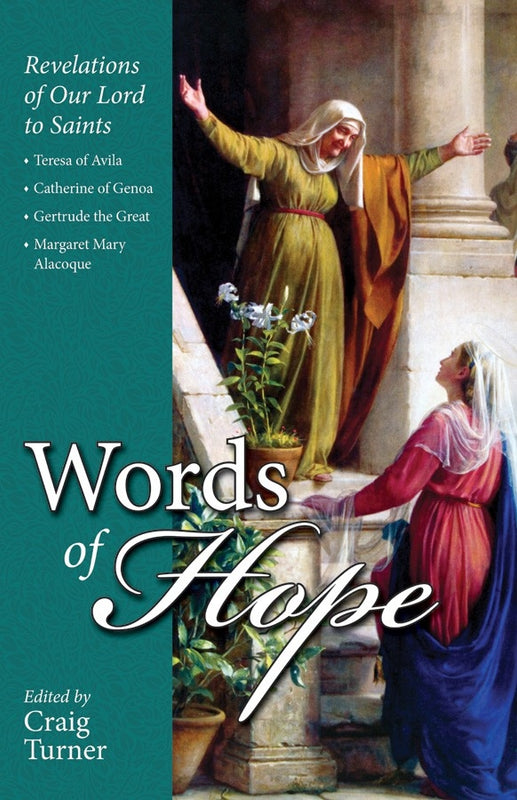 Words of Hope is a collection of powerful dialogues and sayings given by Jesus to four gifted saints from the Middle Ages and Renaissance: Teresa of Ávila, Catherine of Genoa, Gertrude the Great and Margaret Mary Alacoque. These souls possessed the gift of "locution," the ability to hear the actual voice of God. Each of these wise and holy women has left us accounts of their conversations with God, especially during times of struggle. In Words of Hope, you'll discover what Our Lord told them - words that you, too, can take to heart.
• "While one is alive, progress doesn't come from trying to enjoy Me more, but by trying to do My will."
• "The kingdom of Heaven cannot be obtained without suffering."
• "The more you pray for anyone, the happier they will become, because no prayer of faith can remain unfruitful, although you do not know in what manner the fruit will come."
• "I love holy water, and I have so great an affection for the cross that I cannot refrain from uniting Myself closely with those who bear it like Me and for the love of Me."
In this book, author Craig Turner collects into categories the locutions received by these saints, words from God that are meant not only for these four souls, but for all mankind. Words of Hope is a powerful work that shows God's amazing love and compassion for each and every person.